Therapeutic Touch Awareness Week Workshops
Register Now!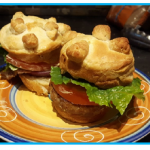 Bite into 2021, and join us as we prepare for Therapeutic Touch Awareness
May 6 – 12, 2021, during Nurses' Week, and Hospice Palliative Care Week.
How can we work with our family, friends
and community partners to be of service?
Build your TTAW outreach with hearty support from this juicy,
interactive workshop series exploring:
Partnerships and Outreach
Thursday, January 28, 2021 – 7:00-8:30 pm EST
Registration deadline Thursday, January 28 at 12 noon EST
In a spirit of collaboration, learn from real-life experiences the best practices for reaching out to community partners
and engaging members of your neighbourhood, town and region.
Holding the Space and Building Interest
Thursday, February 25, 2021 – 7:00-8:30 pm EST
Learn how to capture and hold the attention of your audience, further developing your skills to give an awesome presentation, in person or online. Be ready to shine!
Behind the Scenes - Technical Foundations
Thursday, March 25, 2021 – 7:00-8:30 pm EST
What are the elements of an effective presentation that, when they work well, your audience does not even notice? Find out  here. From developing comfort with online platforms to presenting in-person with small gatherings.
Therapeutic Touch®
Healing for the Twenty-First Century
Workshops are $10 each, $25 for all three.
Funds go to support the TTNO.
Download the Registration form here.