Enhancing Your Therapeutic Touch Education and Practice
October 16, 2021
Zoom Online
Friday Evening - Opening Reception
From the comfort of your own home you are invited to take this opportunity to relax with your favorite beverage and delectable snack and reconnect with old friends and make some new ones. The reception will include conference opening ceremonies followed by time for socializing and fun.
Attendance is not mandatory to obtain your Continuing Education Credits. There is no charge to attend.
Saturday October 16, Morning Workshop: 8:30 a.m. - 12:30 p.m.
Paula Neilson, BA, RT, QTTT
Paula has been active in Therapeutic Touch® for eighteen years both as a Recognized Practitioner and Teacher with the Therapeutic Touch Network of Ontario. Over the years, she has provided TT sessions to hundreds of people and has taught healthcare practitioners, long-term care professionals, volunteers, and interested people this gentle energy healing technique to help themselves and others heal. Since the beginning of the pandemic, she has been facilitating the East End Toronto Branch via Zoom. Paula teaches Foundations and Levels 2&3. For the past six years, she has been teaching Therapeutic Touch for Self-Care on a weekly basis to members of Better Living Health and Community Services in Toronto.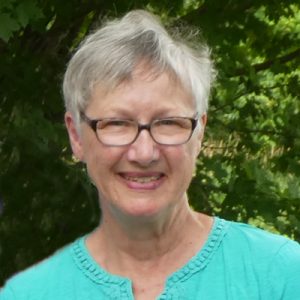 Alison Cooke, BSA, BEd, RT, QTTT
Alison has been practising and teaching Therapeutic Touch® (TT) for more than 25 years. For the same number of years she has been providing TT in Stirling Manor LTC and in Pastoral Care for Eastminster United Church. She facilitates two TTNO branches on Zoom; her local Stirling Branch and the TTNO Virtual Branch. In 2014 she received the TTNO Founders Award for her work as both Recognized Teacher for the TTNO and their webmaster. She teaches Foundations and Levels 2 and 3 as well as Therapeutic Touch for Self-Care workshops, bringing with her over 20 years of experience teaching in both high school and elementary public school systems. Recently, Alison, along with co-author, Crystal Hawk, published Be Your Own Healer: Self-Care with Therapeutic Touch. This book outlines the self-care program they teach.
A TT TUNE-UP: Learn What is New in "Foundations of Therapeutic Touch"
This workshop will provide students who have completed Level 2 with an opportunity to upgrade their TT training to meet the new basic level requirements of "Foundations of Therapeutic Touch". They will then be eligible to attend the new "Transpersonal Nature of Therapeutic Touch". A certificate of completion stating "Foundations of Therapeutic Touch Upgrade" – 4 hours will be issued to all participants. The workshop is open to anyone with a minimum Level 1 and can also be used for maintaining RP status.
In this workshop Alison and Paula will take you through the "Foundations of Therapeutic Touch" curriculum. You will see what is different and how it relates to our understanding of Therapeutic Touch and your TT practice. Each participant will learn more about our history and the theories and research that influenced its development. You will understand the TT "healing theory" as it relates to "CARER", the fundamental process of a TT session. Learn how developing your inner world can enhance your TT healing practice for yourself and others. Round out our time together with a Practicum designed to have fun with all you've learned.
Sunday October 17, Afternoon Workshop: 12:30 p.m. - 4:30 p.m.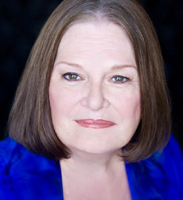 Diane May RN, TTRN, QTTT
Diane is a true healer for our time, blending entrepreneurial skills with her passion for teaching to help others help themselves. The author of the popular Therapeutic Touch Handbook series, she brings almost 40 years of experience with TT and combines her extensive background in the field of human energy work and management and administration to create highly successful workshops world-wide. Diane is the Past President of both the Therapeutic Touch Network of Ontario and the Therapeutic Touch International Association.
Clarity Through Stillness In Therapeutic Touch
It has been said that stillness is the place from which all possibilities arise. Within stillness, the Inner Self resides – your best, most useful and powerful resource. Communicating with the Inner Self is essential to developing the clarity needed to determine your next step in the TT process.
Creativity in TT allows the practitioner to hone skills in assessment and rebalancing by creating the flow of ideas and perceptions from the inner stillness and Inner Self into your more conscious awareness.
Imagine stillness as the matrix, or environment, within which creative thoughts bubble to the surface. With focus and intention, you can become aware of the details. This increasing clarity flows from the inner stillness into your awareness and back, making an energetic loop of experience revealing more specific information, to inform your TT sessions and your life.
Think of stillness as a large body of water within which, ideas and thoughts bubble to the surface in response to whatever stimuli you encounter – energetic, emotional, mental, physical and spiritual. These bubbles are honed and defined by intention, awareness and maintaining the stillness (sustained centering). These activities encourage the flow and allow it to continue for you.
Clarity around these bursts of creativity will increase the more you focus and set the intention for more specific detail. Sometimes creative thoughts emerge as an entire piece but often ideas arrive bit by bit and as you work with what presents, more and more clarity becomes apparent. One way of creating clarity is to work with the Inner Self and ask good questions.
Take that information into the TT process and see where it takes you. Asking good questions creates understanding in the age-old TT question, "How do you know you know".
The good news is that the more you explore and pick these ideas apart and incorporate them into practice, the more information will come all together, and this exercise will become second nature.
The 2021 Conference Committee is thrilled to offer these workshops to our members and non-members of the network. The registration form will be available from the website and through the office. The agenda will be distributed to all participants when it is finalized. If you have any questions about the conference, please contact Mariann Canning @ [email protected] and she will be happy to help.
Activity Breaks
Each presenter will build in several "activity breaks" that will encourage movement and a time out.  These might range from a 1-minute stretch break to a 15-minute tea/coffee break.
Continuing Education Credits
Attendance at this conference will count towards "achieving and maintaining" recognized practitioner status.  The TTNO Board of Directors has ruled that the social distancing requirement meets the definition for "extenuating circumstances" as defined in the Practitioner Workbook.  Hence they have approved "distant Therapeutic Touch" for the practicum at conference.  Workbook Practitioners will be notified of other "temporary" changes that will allow for them to continue working on their case studies as well.  Information about this will be sent directly to workbook practitioners from the Practitioner Liaison Chair in the near future.
Practicum
A full Therapeutic Touch practicum will be built into sessions.  Unfortunately we will not be able to accommodate supervised sessions during the workshop, however, members who wish to make arrangements for a "distant supervised session" may do so by sending their request to their local teacher or to the office, who will connect you with an available qualified "supervisor".
The AGM
The Annual General Meeting will not occur during conference this year.  Members will receive the annual report and an invitation to attend the Zoom Annual General Meeting, which will be scheduled at a later date.  You are invited to join us as we present the achievements for 2019/2020.
From the Conference Committee
Updates for the 2021 TTNO Conference and Teachers Day will be posted on the website. The registration form will be sent by email or mailed to your home if you do not receive emails. We are very excited about the conference theme, as many members have been requesting it for some time.  When the presenters are this excited, we know it will be an awesome experience!
We hope to see you there!
Download the 2022 TTNO Conference & Teachers Day Registration