TTNO Annual Conference 2023
October 13, 14 and 15

UNCONDITIONAL LOVE FUELLED BY COMPASSION
 IN THE PRACTICE OF THERAPEUTIC TOUCH®
Let's shift the energy of worry and grief of the past three years and discover how we can bring love (opposite of fear) back to our TT practice. Both conference speakers are known for their upbeat, positive and fun teaching styles.  Both are authors with global recognition.  Don't miss this year's conference.  We look forward to seeing you there.
Friday Evening October 13 – Opening Ceremony:  7:00 PM
The opening ceremony this year will feature a special keynote address by Richard Gordon, author of many books focussed on "energy" medicine. Watch your inbox for more information coming soon.  There will plenty of time for breaking out in random groups for a social hour.  You are invited to get comfy and bring your own beverage and snacks of your choosing.
ABOUT RICHARD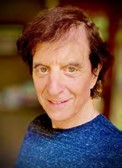 Richard Gordon has over 40 years of experience in the field of holistic health and is considered a visionary and pioneer of energy healing. As an innovator, Richard is always exploring new ways to make healing simple, powerful, accessible, reliable, easy, and fun for people of all ages. Besides Quantum-Touch, he also developed Self-Created Health, a potent system to help people rapidly find and release the emotional causes of illness.
He is the best-selling author of five books, "Quantum-Touch: The Power to Heal", "Your Healing Hands: The Polarity Experience," "Quantum-Touch 2.0: The New Human", "The Secret Nature of Matter," and "Hacking the Law of Attraction."
As developer of Quantum-Touch, a powerful but easy to learn energy healing method, and founder of the Quantum-Touch organization, Richard has spoken and taught worldwide at medical centers, conferences and chiropractic colleges, and he has been on the faculty at Heartwood Institute and the Holistic Health Institute.
Dr. C. Norman Shealy, MD, PhD (founding President of the American Holistic Medical Association) endorsed Quantum-Touch after successfully clinically testing it on his most difficult chronic pain patients. Quantum-Touch currently has over 500 certified practitioners and over 100 certified instructors around the world.
Saturday October 14 - Morning Workshop:  8:30 AM – 1:00 PM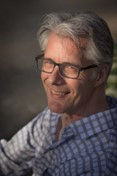 David Maginley, M.Div, CSCP, RT
Chaplain, Author, Public Speaker
David is an interfaith spiritual counsellor at the QE2 Health Sciences Centre in Halifax. David has been practicing Therapeutic Touch® for 30 years and teaching it for 15. He uses TT regularly with cancer patients at hospital. He is the author of Beyond Surviving: Cancer and Your Spiritual Journey. He has also survived cancer four times, which led to a profound near-death experience and explorations in consciousness and the connection of body, mind and spirit. With degrees in philosophy and as an ordained minister, David has a deep sense of purpose in supporting others in their spiritual journey. He knows cancer from both sides of the hospital bed and knows this life from both sides of the veil.
EN-LIGHTENMENT
Imagine if enlightenment and peace were our fundamental nature. Join David Maginley in exploring this wonderful surprise, a vast and stable state from which wisdom and joy flow. Realizing this is awakening to love as the highest state of being, an astonishingly simple and core dynamic when we give a Therapeutic Touch treatment.
Awakening does not require 'doing' anything, such as focusing on a mantra or on the breath or an external object like a candle… The essence of this practice is simply being. It cannot, as such, be practised, for we cannot make an effort to be what we already are! We need only recognize this and abide as this.
Through discussion and guided practice, meditations, application of Integral Theory, brief videos and examples, we will explore what it is to simply abide in and be as Be-ing. This is our natural condition. Although we are clouded by thoughts, feelings and experiences, these very internal dynamics of identity are the very process of how we participate in the creative process we know of as the universe.
The state activated in our Therapeutic Touch practice through centering—getting out of our own way—facilitates our becoming conduits for Source. Who would have thought such a simple slip beneath the surface of the ego's noise would have such ultimate implications as to our true nature as luminaries—agents of transformation—for as we practice lighting up, we participate in the healing of the world.
Join us for this inner journey, for as we "en-lighten up", we can relax and shine together.
Sunday October 15 - Afternoon Workshop: 12:30 PM – 4:30 PM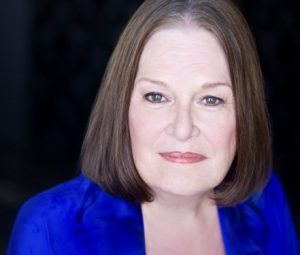 Diane May, RN, QTTT, RT
Diane is a true healer for our time, blending entrepreneurial skills with her passion for teaching to help others help themselves.  The author of the popular Therapeutic Touch Handbook series, she brings over 30 years of experience with TT and combines her extensive background in the field of human energy work, and management and administration to create highly successful workshops worldwide. Diane is the past president of both TTNO and Therapeutic Touch International.
THE QUEST FOR UNCONDITIONAL LOVE IN THERAPEUTIC TOUCH® 
Description
What is unconditional love and how does it influence your life, personally and in your TT practice?
We will explore the characteristics of conditional and unconditional love and the continuum of experience between the two. In our role as a TT Practitioner, we will identify our expectations of our role – how we think, what we do etc. What do we expect from our clients, how will they think, act, comply or not. We can set an intention of unconditional love, but what specifically does that mean and how can we improve upon it? Identify ways that you love yourself unconditionally, so you can increase and model how to love others unconditionally.
Unconditional love is aspirational in nature – we strive to achieve it by minimizing the effect of the strings or conditions inherent in most relationships. This is common and usual. In fact, the only sure way that one can love unconditionally is if we don't know the other person at all. This doesn't make it impossible, but it requires an awareness of the expectations that we have of both ourself and the other person and how to set these aside during a TT session. These strings/conditions interfere with our ability to center and focus.
We will spend this 4-hour experiential session looking at what enhances our ability to love unconditionally and what detracts. Then create an action plan to move forward.
Diane always brings her upbeat and fun personality to her workshops and is the perfect teacher to tackle this challenging, but important topic.
The 2023 Conference Committee is thrilled to offer these workshops to our members and non-members of the TTNO and sister networks.  The registration is now available from the website and through the office.  Watch your inbox for more information. If you have any questions about the conference, please contact Mary Jane Cowtan at [email protected].
All conference hours can be used for maintaining RP status.