TTNO 2020 Annual Teachers Day
Saturday, October 24, 2020
Teaching & Learning Therapeutic Touch In Changing Times
Morning Workshop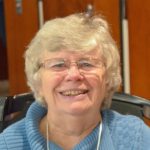 Shirley Boon, RN (retired), Therapeutic Touch® RT took her first Therapeutic Touch class in 1996, became a Recognized Practitioner in 1998 and a Recognized Teacher in 2000. She teaches classes in all three basic levels in Huntsville and travels to other locations on request. Shirley continues to serve on the Board of Directors as Past Chair, is an active member of the Teacher Liaison and Curriculum & Guidelines Committees and is an avid community advocate for TT. Shirley attends the Huntsville Branch and facilitates a TTNO-sponsored Professional Development Day every year in Huntsville and other areas. Shirley has mentored many students through the RP process and some are on the teaching path.
Embracing the Enhanced TTNO Curriculum and Guidelines
Many changes have occurred in the way we live and the way we teach and learn Therapeutic Touch®.  The TTNC has aligned the national curriculum and guidelines with the international standards and this is now a requirement under the Therapeutic Touch Trademark, which is owned by the TTNC.  The TTNO C&G Committee has looked at what we do in Ontario and identified the gaps in content and hours that we will need to incorporate into our curriculum.  As a result of this exploration, they found that the changes do not change what we fundamentally teach, but enhance the current curriculum in a very exciting way.  In this workshop, Shirley will guide teachers through these enhancements and inform them of the support being offered by the TTNO to facilitate these changes in a way that simplifies the process for all.
This workshop is a "must attend" for all RTs and teachers in training.  RPs who wish to attend and familiarize themselves with the additional content are invited to attend.
Afternoon Workshop
Julia von Flotow, Therapeutic Touch® RT, Executive Life Coach
Julia came to Therapeutic Touch in 2002 looking for healing after a personal health crisis that changed her life while at the peak of a successful career. Her own journey with TT led her to become an RP in 2008, a Certified Professional Coach in 2008 and Recognized Teacher in 2010. Julia is passionate about helping her students and clients lead with intention and live authentic, mindful lives. Julia founded the Therapeutic Touch Institute in 2014 and offers all levels of TT training, continuing education and practitioner training. She teaches in her home in Toronto and at the Dorothy Ley Hospice. Julia facilitates personal growth, mindfulness and leadership development workshops for patient support groups, stress and wellness clinics and more.
Transforming Obstacles into Opportunities Using Your TT Skills
"The world exists as you perceive it….It's not what you see, but how you see it. It's not what you hear, but how you hear it. It's not what you feel but how you feel it."  Rumi
In this interactive workshop, Julia will combine her knowledge and experience as a life coach and a Therapeutic Touch Teacher to guide us, through an exploration of our mindset, to identify underlying beliefs that may be limiting our experience in manifesting the reality we want. We will explore how foundational TT practices and skills, that enable us to facilitate healing in a TT session, can also help us transcend and transform our beliefs and empower us to enhance our commitment to our TT path of teaching, healing, continuous learning and personal growth. The skills and self-awareness gained in the workshop will provide each participant with a creative new way of embracing change, providing the tools and the confidence in how to use them, to integrate the new curriculum content for an enriched Therapeutic Touch teaching and learning experience you can offer to your students.  Empowerment in Therapeutic Touch comes through the TT practitioner's quest for a liaison with the Inner Self….Commitment made to your inner journey propels you into a new realm, a new way of being. Dolores Krieger, RN. PhD.
Welcome from Your Teacher Liaison Chair:  Opening Remarks
Craig Niziolek, Therapeutic Touch® Recognized Teacher.
Craig began Therapeutic Touch® in 2003, earned his Recognized Practitioner status in 2011 and has been teaching since 2013. Craig serves as the Teacher Liaison Chair on the Board, is a member of the Teachers Collective and chairs the Teacher Liaison Committee. He volunteers for not-for-profit organizations and is active in creating a sustainable community and educating the public about the hazards of wireless technology He works in the trades in his community of Peterborough.
Moderator on Zoom: Morning Guided Centering Meditation
Alison Cooke BSA (Hon.), BEd, Therapeutic Touch Recognized Teacher
Alison has over 25 years experience as a Recognized Practitioner and Teacher with the TTNO and has served as the TTNO Webmaster for over 10 years. Alison and Crystal Hawk co-authored Be Your Own Healer: Self-Care with Therapeutic Touch. She and Crystal have taught four successful Self-Care with Therapeutic Touch classes using Zoom virtual conferencing software. During these free classes they introduced over 100 people to self-care with TT and gained experience in leading on-line webinars.
These "virtual" workshops will provide participants with a "live" presentation by our speakers as well as providing "rooms" for participants to complete a practicum.  In addition, participants will be able to direct their comments and questions to the presenters in an interactive forum. Registrants will be sent a confirmation and all speaker handouts by email in advance of the conference and a link to join via Zoom by Friday October 16th.
TTNO Update: Setting the Context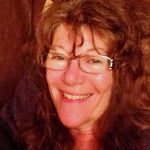 Mary Jane Cowtan RP, RN (retired), COHN, CRSP
Mary Jane was called to Therapeutic Touch in 2007 and earned her RP status in 2010.  She currently serves as the Chair of the Board of Directors, sits on the C&G Committee, the TTNO Annual Conference Committee and the TTNC Reciprocity Committee. She is passionate about the development and maintenance of professional standards for the practice of Therapeutic Touch®.  MJ works as an OHS Consultant and practices TT professionally in Baysville.  She is a member of the Huntsville Branch.  In her spare time, she enjoys her garden and creating artwork with oils, watercolours and stained glass.
Much has changed over the last year or two, both within the TTNO community and the world.  What we teach and how we teach it has required a "re-set" and the TTNO is working with TTNC member networks to develop national standards while still honouring what we are doing in Ontario. MJ will bring an update on what the TTNO has planned to assist our RPs and Teachers to overcome the challenges and embrace the opportunities that exist during these times of change.
Large Group Discussion: Time for Q&A, Feedback and Recommendations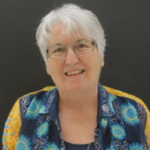 Flo Hartleib, RN (retired), Therapeutic Touch® Recognized Teacher
Flo joined the TTNO in 1992 and has been teaching since 1997. In her role as chair of the Practitioner Liaison Committee, Flo supports local Branches and oversees workbook reviews and the development of Professional Development Days. She is no stranger to the Board having served as Teacher Liaison Chair in the past.  Flo is excited to be a part of a Teachers Day that is all about teachers, teachers in training and RPs that would like to learn more about becoming a teacher.  She co-leads the Windsor Branch, offers mentorship training for practitioners & workbook supervisors and actively supports the TTAW each year.
Activity Breaks
Each presenter will build in several "activity breaks" that will encourage movement and a timeout. An agenda will be available on the TTNO website and sent to all registrants.
Continuing Education Credits
Attendance at Teachers Day will count for eight hours towards achieving/maintaining RP and/or maintaining RT status.
Practicum
A full Therapeutic Touch practicum will be built into the day.  The "Distant Therapeutic Touch" Guidelines will be sent to all participants, along with presenter handouts by October 22nd.
This Program is a Must for All Teachers and Practitioners Alike!
Download the [Download not found]
Download the [Download not found]