Marita Concil
Therapeutic Touch Network Ontario
>
TTNO Members
>
Branch Contacts
,
Practitioners
>
Marita Concil
<!–– Bio and Photo ––>
<!–– Start Container Row ––>
<!–– Start Container Col 8 ––>
Marita R Concil RMT, BA, began studying Therapeutic Touch in 1993 and became a Recognized Practitioner in 1998. She leads a Therapeutic Touch Practice Group at her clinic once a month and welcomes new members. Therapeutic Touch is one of the modalities offered as part of the services of the clinic titled Stouffville Therapeutic Centre for Massage, Shiatsu & Reflexology. I am privileged to offer a Therapeutic Touch session or incorporate Therapeutic Touch in my volunteer work with clients of Evergreen Hospice. The Living Room is a day program for those suffering from a life-threatening illness. Then there is always the personal use of Therapeutic Touch for friends, family and self!
<!–– End Container Col 8 ––>
<!–– Start Container Col 4 ––>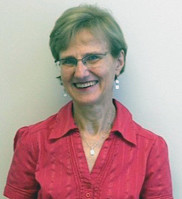 <!–– End Container Col 4 ––>
<!–– End Container Row ––> <!–– End Bio and Photo ––> <!–– Start Container Row Rest ––>
<!–– Start Container Row ––>
<!–– Start Container Col 6 Left ––>
Designation:

Branch Contacts

Practitioners
Practice Regions:

<!–– End Container Col 6 ––>
<!–– End Container Col 6 ––>
<!–– End Container Row ––>
<!–– End Container Row Rest ––>