Patricia Tamosetis
Therapeutic Touch Network Ontario
>
TTNO Members
>
Branch Contacts
,
Practitioners
,
Teachers
>
Patricia Tamosetis
<!–– Bio and Photo ––>
<!–– Start Container Row ––>
<!–– Start Container Col 8 ––>
Pat Tamosetis. BA, BEd. A teacher by profession, Pat has been developing, coordinating & facilitating workshops and retreats for over 25 years. She is a Recognized Teacher with the TTNO and has taught Therapeutic Touch workshops all over Ontario as well as in other Canadian provinces. Pat was a member of the Board of Directors of the TTNO from 2007-2013 and continues to be the Workbook Coordinator. Patricia brings her knowledge, commitment and love of TT to each of her workshops, providing an open and relaxed learning environment.
<!–– End Container Col 8 ––>
<!–– Start Container Col 4 ––>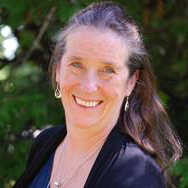 <!–– End Container Col 4 ––>
<!–– End Container Row ––> <!–– End Bio and Photo ––> <!–– Start Container Row Rest ––>
<!–– Start Container Row ––>
<!–– Start Container Col 6 Left ––>
Designation:

Branch Contacts

Practitioners

Teachers
Teaching Regions:

Eastern/Central Ontario

Northern Ontario

Southern/Western Ontario

Toronto GTA
Practice Regions:

<!–– End Container Col 6 ––>
<!–– Start Container Col 6 Right––>
Contact Info:

Phone: 613-625-2277
Email: [email protected]
Qualified to Teach:

Level 1, Level 2, Level 3, Foundations of Therapeutic Touch®, Continuing Education Workshop(s)
Teaching Cities:

Barry's Bay

Golden Lake

Parry Sound

Pembroke

Renfrew
Practice Cities:

<!–– End Container Col 6 ––>
<!–– End Container Row ––>
<!–– End Container Row Rest ––>