Terri Lacroix
Therapeutic Touch Network Ontario
>
TTNO Members
>
Branch Contacts
,
Practitioners
>
Terri Lacroix
<!–– Bio and Photo ––>
<!–– Start Container Row ––>
<!–– Start Container Col 8 ––>
Terri Lacroix has been studying/practicing Therapeutic Touch (TT) since 2017 and is a Recognized Practitioner. She leads the Therapeutic Touch Network of Ontario's Ottawa Branch. This Branch is made up of enthusiastic TT practitioners from across the National Capital Region and surrounding communities. Meetings are currently held once a month over Zoom and include time devoted to exchanging TT updates and news, enhancing our understanding of TT, meditation, giving and receiving TT sessions, and of course opportunity to catch up with each other. The Ottawa Branch benefits from having members with a wide variety of experience levels and is always looking for new ideas to further enrich our Therapeutic Touch experience. If you are a TT practitioner in the area and would like to join our Ottawa Branch, you are most welcome ! Indeed if you are a TT practitioner from outside the National Capital area, but would like to drop in on our Zoom meeting, we'd love to have you join us as well ! For further information about the TTNO Ottawa Branch, please contact Terri Lacroix at [email protected].
<!–– End Container Col 8 ––>
<!–– Start Container Col 4 ––>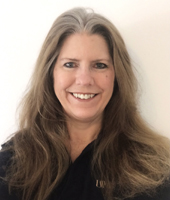 <!–– End Container Col 4 ––>
<!–– End Container Row ––> <!–– End Bio and Photo ––> <!–– Start Container Row Rest ––>
<!–– Start Container Row ––>
<!–– Start Container Col 6 Left ––>
Designation:

Branch Contacts

Practitioners
Practice Regions:

<!–– End Container Col 6 ––>
<!–– Start Container Col 6 Right––>
Contact Info:

Email: [email protected]
Practice Cities:

<!–– End Container Col 6 ––>
<!–– End Container Row ––>
<!–– End Container Row Rest ––>