"Inspirations & Echoes"
June 8-11, 2023
Facilitated by Laura Pokoradi and Diane May
Crieff Hills Retreat Centre, Puslinch, Ontario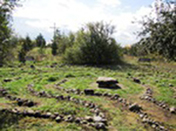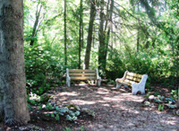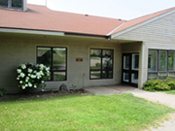 Crieff Hills Community, a Retreat and Conference Centre, is located on 250 acres of land west of Crieff Ontario, a small village about 60 km west of Toronto, 25 km north of Hamilton, 15 km east of Kitchener-Waterloo and 15 km south of Guelph.
This year's theme: Fine Tuning Your Inner Healer
We think you will enjoy this opportunity to explore exciting insights on working with your inner healer and its connection to your Therapeutic Touch practice.
Please register early as this retreat center requests final numbers 5 weeks ahead. The registration form is attached.
In between time with Diane, we'll enjoy:
Walking the trails on the grounds, walk the Labyrinth, or making a camp fire!
Creating "nature crafts"
Our fabulous Talent Night!
Wholesome food (vegetarian available), the beauty of nature, and the laughter of this
wonderful group of Therapeutic Touch  practitioners. This all contributes to an unforgettable experience.
Prerequisite: Level Three - Credit for maintaining or achieving Recognized Practitioner status
Facilitators:
Laura Pokoradi & Diane May
More information: Laura: [email protected]
Download the registration form here.
Visit the website for the Crieff Hills Community, a Retreat and Conference Centre here.