Clinical Practice and Education Department Skills Days May 29, 39 & June 2,3, & 4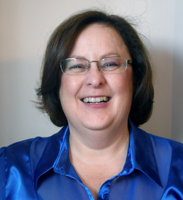 Annually, the HHS Clinical Practice and Education department puts on a "skills review" event for the staff. This gives the nurses and other health care professionals the opportunity to review and re-certify in various skills. The Therapeutic Touch booth presented Therapeutic Touch as a tool for pain management. Eight Therapeutic Touch practitioners handled questions and gave mini-demonstrations over 5 days. Eighty four health professionals stopped at the New TTNO display to receive information and many stayed for a treatment.
A few of the comments:
"Very relaxing. My neck was stiff. Following the treatment it was relaxed. A feeling of overall relaxation."
"Found it very relaxing and insightful changed my mind and attitude towards Therapeutic Touch. Thank you."
"Excellent session. Made me feel very relaxed. Practitioner was very informative-able to answer all questions. Great!"
The display was so well received we have been approached about the possibility of offering the display at Juravinski Hospital in November and McMaster Children's Hospital in February.
If you have an interest it cancer care or orthopedic surgery, the Juranvinski skills day may be of interest to you or of course the children at McMaster University Medical Centre Children's hospital would be a great opportunity. If anyone is interested in helping at either of these events please contact Laura Pokoradi 905-385-9217 or [email protected]. We need to have enough practitioners to run the display before accepting this invitation.
Special thanks to: Seiichi Ariga, Denise Nickerson, Rose Philips, Lynda Hill, Lynne Macpherson, and Clauette Losier who made this event a success.